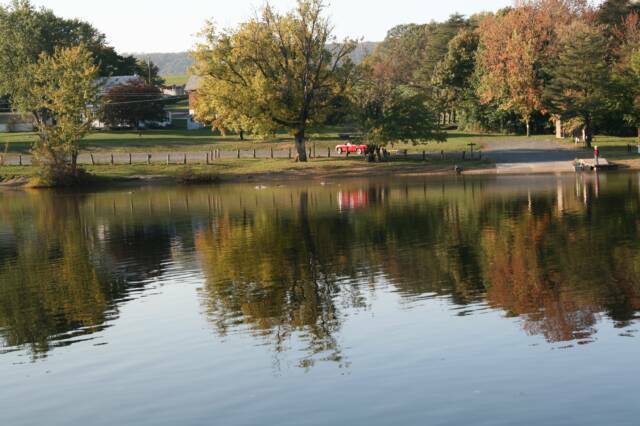 Sweet Arrow Lake in Pine Grove, PA
Went fishing today. First, I stopped at the
Little Swatara Creek
and fished about 1 1/2 hours. Then, I headed over to Sweet Arrow Lake for about an hour.
Fishing wasn't that good. Maybe it's due to the past three days of rain. I had a nice trout on the line but he got off while at Little Swatara Creek. That was while using PowerBait. I was using the sparkle scent type bait. I did catch 3 whiteys. Nothing to brag about.
Over at Sweet Arrow Lake, one sunny. A few hard bites, seemed like bass to me.
When I left, I stopped at the
A & A Bait Shop
, in Pine Grove, directly across the boat ramp at
Sweet Arrow Lake
. Nice selection of baits and reasonable prices. I got two dozen night crawlers. Currently priced at $2.74 a dozen. With tax the total was $5.70. The owner even opens up the Styrofoam containers they come in to show you the worms are healthy.
A & A Bait Shop
also carry a good selection of hooks,gear,lures,etc.
The
current hours at A & A Bait Shop
are Monday to Saturday, 7 a.m.- 6.p.m.. Sunday hours are 7 a.m. - 5 p.m.
If you go, ring the buzzer at the door to be let in.